Sponsor Information
We are again seeking corporate sponsorships for this year's conference. Your firm's contribution of $200.00 or more will help ensure the financial success and perpetuation of this outstanding forum. In addition, your firm's name will be displayed with the other sponsors at the conference. Your contribution is vital, and the support of firms like yours helps guarantee the success of future Geotechnical Conferences.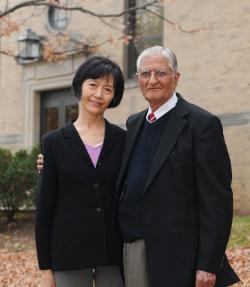 This is the first lecture within the series made possible through a generous gift from
Shamsher and Sally Prakash. Dr. Shamsher Prakash joined the department of civil engineering
in 1978 as an associate professor in geotechnical engineering and has since influenced a generation
of graduates and peers. Retiring in 2000, he is now a professor emeritus.
Shamsher has made several contributions to the field of geotechnical earthquake engineering,
in which he is recognized for advancing soil dynamics and earthquake engineering. He is a pioneer
in the liquefaction of silts and clays and soil-pile-structure interactions.